Professor Sabiha Essack (South Africa)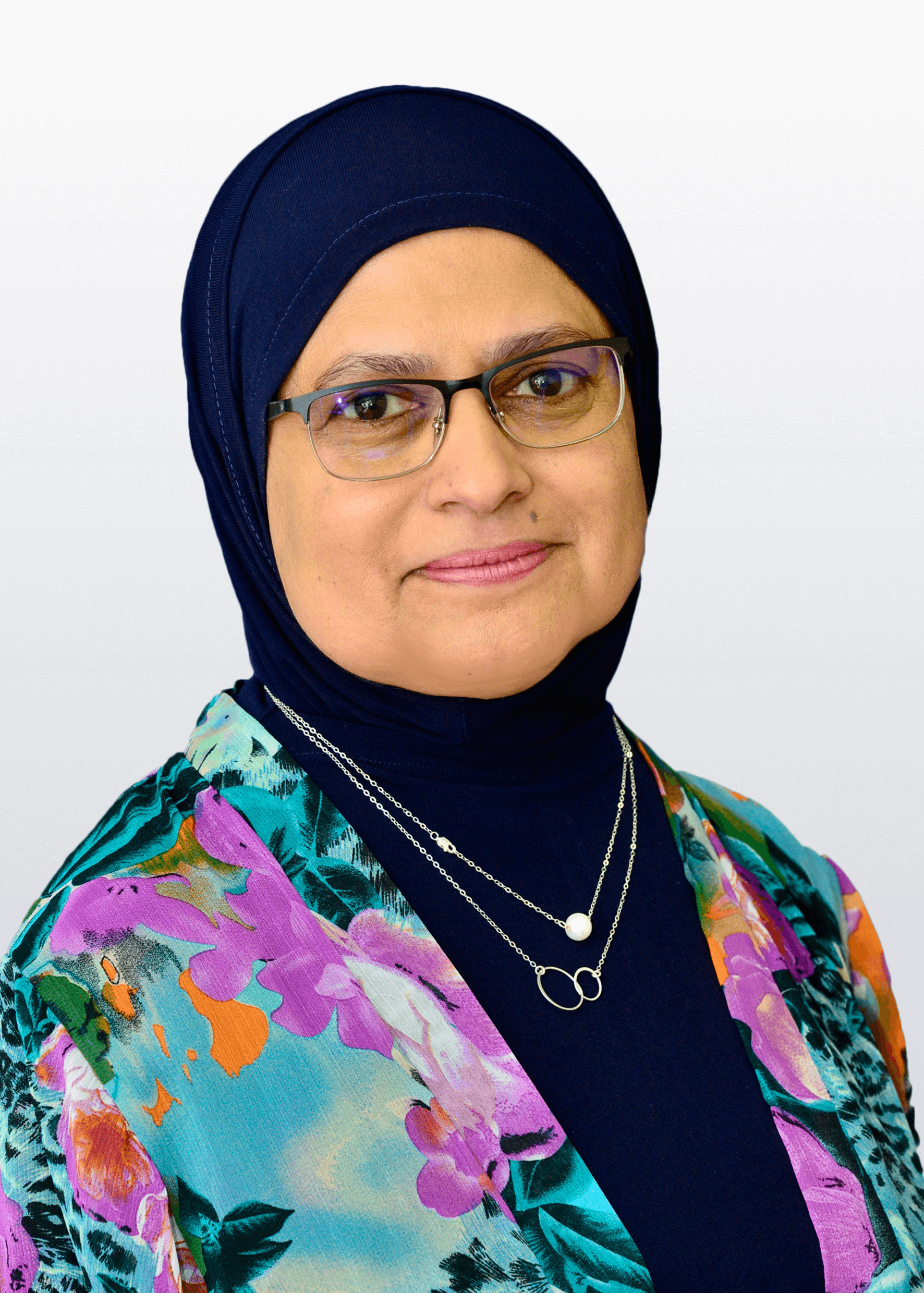 Professor Sabiha Essack
South Africa
Professor Sabiha Essack (B. Pharm., M. Pharm., PhD), a pharmacist by profession, is the South African Research Chair in Antibiotic Resistance and One Health and Professor in Pharmaceutical Sciences at the University of KwaZulu-Natal (UKZN). She serves as expert consultant on antimicrobial resistance (AMR) to the World Health Organization (WHO) in Geneva as well as the WHO Regional Office for Africa.  She is Vice Chairperson of the Ministerial Advisory Committee on AMR, founder and co-chair of the South African Chapter of the Alliance for the Prudent Use of Antibiotics. member of the International Pharmacy Federation (FIP) Working Group on AMR, member of the South African Chapter of the Global Antibiotic Resistance Partnership (GARP) and member of the South African Antibiotic Stewardship Programme (SAASP).
"WE NEED A MULTIPLE-PRONGED, MULTI-COUNTRY, MULTIPLE-STAKEHOLDER CO-ORDINATED APPROACH TO ANTIBIOTIC RESISTANCE THAT IS LINKED TO A CONCRETE INTERVENTION"
She established the Antimicrobial Research Unit at UKZN and secured several research grants from the World Health Organization (WHO), the Norwegian Agency for Development Cooperation (NORAD), the UK MRC, the Swedish Research Council for Health, Working Life and Welfare (FORTE), the SA MRC and the NRF investigating strategies for the prevention and containment of antibiotic resistance. 
Her research has been published in several journals and has been presented at a number of national and international conferences.
Professor Essack's current research interests include:
Evidence-informed strategies for the prevention and containment of antibiotic resistance based on:

Surveillance of antibiotic use and resistance in human, animal and environmental heath (One Health),
Risk factors for the infection/colonization by antibiotic resistant bacteria, and,
Infection control.

Whole genome sequencing for the characterization of antibiotic resistance, including but not limited to antibiotic resistance genes, genetic determinants of resistance and clonality.
Virulence factors and their associated genetic determinants in antibiotic-resistant bacteria.
ESKAPE pathogens
Health policy and health systems strengthening to optimize the management of infections in the context of antibiotic resistance and stewardship.
GRIP Testimonial
GRIP, in its pentagonal framework, provides a multi-pronged, multi-practitioner-patient partnership aimed at containing antibiotic resistance via a communication strategy that is memorable and immediately actionable.