Dr Alike van der Velden (Netherlands)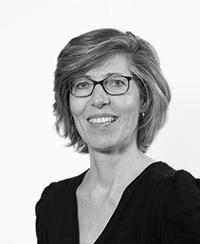 Dr Alike van der Velden
Netherlands
Dr van der Velden is Assistant Professor at the University Medical Center Utrecht. She studied Biology at Utrecht University and conducted research in molecular biology. She changed careers to patient-related research at the General Practice Department of the Julius Center for Health Sciences and Primary Care -UMCU, conducting research and studies on appropriateness of prescribing and use of medication in primary care. She conducted, supervised and collaborated in several successful intervention trials in the Netherlands and in Europe to enhance prudent use of antibiotics in primary care.
"PATIENT SATISFACTION IS NOT PRIMARILY RELATED TO GETTING AN ANTIBIOTIC BUT TO GETTING A GOOD CONSULTATION, A PHYSICAL EXAMINATION AND REASSURANCE."
Current and recent research projects are on prescribing and use of antibiotics:
Implementation of yearly feedback using indication-linked quality indicators and education with respect to targeted antibiotic prescribing in 2 large Dutch regions (Ministry of Health, Welfare and Sports)
RAAK: Improving antibiotic use for children with acute respiratory tract infections using a web-based training module (Dutch ZonMW project)
ARTI4: Implementation of a multiple intervention to optimise antibiotic prescription for respiratory tract infections - embedment within the practice accreditation of the Dutch college of general practitioners
INTRO: Randomised trial in 6 European countries to optimise antibiotic prescription for cough by introducing the point-of-care CRP test or by training GPs' communication skills
CHAMP: Changing behaviour of health care professionals, patients and the general public towards a more prudent use of antimicrobial agents (European sixth framework programme)
Besides antibiotic-related research, Alike coordinates a European primary care research network with 18 countries participating, currently performing the ALIC4E trial: antivirals for Influenza-like-illness, an RCT of clinical and cost-effectiveness in primary care (FP7 Health Innovation). She teaches medical students and is a member of the Dutch Working Party on Antibiotic Policy (SWAB): surveillance of antimicrobial use.
Relevant reading:
Antibiotic use in Dutch primary care: relation between diagnosis, consultation and treatment. Joep van den Broek d'Obrenan, Theo J.M. Verheij, Mattijs E. Numans, Alike W. van der Velden. J Antimicrob Chemother 2014; 69:1701-7.
Inappropriate antibiotic prescription for respiratory tract indications: most prominent in adult patients. Dekker A, Verheij T, van der Velden A. Fam Pract 2015; 32: 401-7.
Improving antibiotic prescribing quality by an intervention embedded in the primary care practice accreditation: the ARTI4 randomized trial. Van der Velden AW, Kuyvenhoven MM, Verheij TJ. J Antimicrob Chemother 2016; 71: 257-63.
Usefulness of quality indicators for antibiotic use: case study for the Netherlands. AW van der Velden, M Roukens, E van de Garde, M Lourens, S Natsch. Int J Qual Health Care 2016; 28: 838-42.
Antibiotic prescribing during office hours and out-of-hours: a comparison of quality and quantity in primary care in the Netherlands. Vera E.C. Debets, Theo J.M. Verheij, Alike W. van der Velden. Br J Gen Pract 2017; 67: e178-e186.
Effectiveness of general practitioner online training and an information booklet for parents on antibiotic prescribing for children with respiratory tract infection in primary care: a cluster randomized controlled trial. Anne R. J. Dekker, Theo J. M. Verheij, Berna D. L. Broekhuizen, Christopher C. Butler, Jochen W. L. Cals, Nick A. Francis, Paul Little, Elisabeth A. M. Sanders, Lucy Yardley, Nicolaas P. A. Zuithoff, Alike W. van der Velden. J Antimicrob Chemother 2018; 73: 1416-22.
GRIP Testimonial
GRIP provides us 'scientific people' with opportunities, resources for worldwide, broad activities that we don't have and can get from our departments or national funding bodies. Sometimes, when I'm doing another national intervention I ask myself, how can I/we help the world with this, publishing in international papers is not enough, but the activities of and collaboration within GRIP provides opportunities to spread the news and to really do something in a much broader context.