Professor Roman Kozlov (Russia)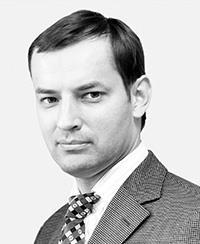 Professor Roman Kozlov
Russia
Since 2015, Professor Roman Kozlov has served as a Chief Specialist of Ministry of Health of Russian Federation on Clinical Microbiology & Antimicrobial resistance. In 2016 he was elected to Russian Academy of Sciences (RAS) as a Corresponding Member. On 1 June 2018 he was appointed as Rector of Smolensk State Medical University.
"WHILE MOST ADULTS DO NOT REQUEST ANTIBIOTICS FROM DOCTORS, THEY ARE MORE LIKELY TO ASK FOR THEIR CHILDREN "
Professor Kozlov is a member of the European Society for Clinical Microbiology & Infectious Diseases (ESCMID), the American Society for Microbiology (ASM), the European Respiratory Society (ERS) and the Federation of European Societies for Chemotherapy (FESCI). Professor Kozlov received both his PhD and DSc in Clinical Pharmacology & Microbiology at the Smolensk State Medical Academy. In 1996 he was awarded a Master of Science in Clinical Microbiology from the University of London and has been the recipient of several awards, including an ESCMID Award for Advances in Clinical Microbiology in 2005, grants of the President of the Russian Federation in 1995 and 2009 and APUA «Leadership Award for Young Professionals» in 2012.
Professor Kozlov has focused his clinical research on therapeutic agents for infectious diseases and has been involved in numerous clinical trials of antimicrobial agents. Professor Kozlov's main research interests are in the diagnosis, treatment and prophylaxis of serious microbial infections, both in the community and in hospitals, and antimicrobial resistance mechanisms and surveillance. Professor Kozlov's has authored and co-authored more than 250 publications.