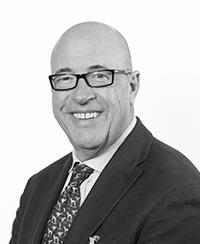 Dr Aurelio Sessa
Italy
Dr Sessa is a family physician and a senior partner in his group practice in the town of Arcisate in Northern Italy. After graduating in Medicine from the University of Pavia, Dr Sessa completed his residency in Endocrinology at the University of Genova and his Internal Medicine residency at the University of Pavia.
" IF ANTIBIOTIC PRESCRIBING WAS AS LOW AS THE AVERAGE OF SIX LOW-CONSUMPTION REGIONS, IT COULD SAVE €316M. "
He is actively involved in the SIMG Pharmasearch network of clinical trials and drug surveillance in the setting of primary care and is a course organiser for Continuing Medical Education programmes for General Practitioners, a trainer in General Practice and a teacher for trainers in the Vocational Training Programme.
In 1998 he co-ordinated the first group of 200 GPs that participated in the network of sentinel doctors for epidemiological surveillance of influenza and acute respiratory infections.
He is a member of the Italian Ministry of Health committee for influenza.
He is a committee member for the Società Italiana di Medicina Generale, a member of the American Academy of Family Physicians and on the editorial board of Medicina Generale and of SIMG (official journals of the Società Italiana di Medicina Generale).
Dr Sessa has presented at 215 national and international congresses and conferences and has published 145 articles in national and peer reviewed international journals.