Dr Alike van der Velden (Netherlands)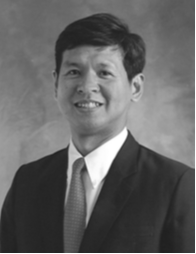 Dr Wirat Tongrod
Dr Wirat Tongrod is Lecturer at the Faculty of Pharmaceutical Sciences and Dean Assistant at The Graduate School, both at Huachiew Chalermprakiat University. He studied Pharmacy at Mahidol University and holds both an MBA and a PhD in pharmacy administration.
Dr Tongrod has held many senior roles within Thai pharmacy associations and is currently Vice President at The Community Pharmacists Group, The Pharmaceutical Association of Thailand and The Community Pharmacy Association in Thailand.
"ANTIBIOTIC USE IN THAILAND ACCOUNTS FOR ABOUT 20% OF ALL THE DRUGS IN THAILAND. THEIR USE IS ALSO INCREASING IN PART BECAUSE ANTIBIOTICS ARE FREELY AVAILABLE FROM THE PHARMACY WITHOUT A PRESCRIPTION." 
Relevant reading:
Wirat Tongrod et al. Comparison of antibiotic-dispensing vs. non-antibiotic-dispensing practices by community pharmacies on patients' health outcome and satisfaction. Journal of Health Systems Research. Vol. 7 No. 2 Apr.-Jun. 2013.
Wirat Tongrod, Petcharat Pongcharoensuk, Nancy Lee Lim, Rungpetch Sakulbumrungsil. An In-depth Interview of Community Pharmacists on the Thai Community Standard Practice Guidelines. The Journal of Hospital Pharmacy Association. Volume 13, Number 1, Jan. - Apr. 2003. page 8 – 21.
Natthaporn Nanthajirapong, Wirat Tongrod, Songtham Prawatyothin. Development of HCU Sore Throat Application on iOS. Journal of The Association of Private Higher Education Institutions in Thailand. Volume 6. Number 1, January-June 2017.