Dr Douglas Burgoyne (USA)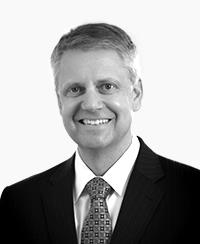 Dr Douglas Burgoyne
USA
Douglas Burgoyne is currently a Principal at Cooperative Benefits Group, LLC.  In this role, Doug advises health plans on custom benefit solutions.  Dr Burgoyne is also the former President and CEO of Veridicus Health, a health and pharmacy benefits management (PBM) company that was acquired by MagellanRx in 2016. The Veridicus companies provided health plans and self-funded employers with comprehensive health management solutions that improved quality and reduced unnecessary expense. Prior to founding Veridicus Health, Dr Burgoyne held many leadership positions at other national PBMs and at a regional integrated delivery system affiliated with Intermountain Health Care. 
"ALTHOUGH PHYSICIANS MAY KNOW HOW TO USE ANTIBIOTICS WISELY, WE NEED TO TEACH PATIENTS THAT ANTIBIOTICS DO NOT TREAT VIRUSES AND THEY SHOULD SEEK ALTERNATIVE RELIEF OF SYMPTOMS."
In these roles, Dr Burgoyne's responsibilities have included management of clinical pharmacy functions and programs, such as disease management, Pharmacy & Therapeutics (P&T) committee membership, prior authorisation guideline development, employer and employee education programs, therapeutic conversion and generic substitution programs, as well as implementing corporate disease management initiatives. He also coordinated the management of injectable drugs and specialty pharmacy.
Dr Burgoyne is a Past President of the Academy of Managed Care Pharmacy (AMCP) for 2012–2013. During this period, he supported AMCP's advocacy for managed care pharmacy principles at both the state and federal levels, including Action Alerts to inform members of relevant bills that might warrant their involvement.
Dr Burgoyne is a founding member of UtahAWARE, an antibiotic resistance education program for the State of Utah. As the leader of UtahAWARE, Doug was influential in reducing inappropriate antibiotic use in paediatrics and adults through public awareness campaigns and physician education programs. Dr Burgoyne was a national thought leader and spoke at many appropriate-use meetings across the United States including the Centers for Disease Control 'Get Smart' conference.