Professor Antonio Carlos Pignatari (Brazil)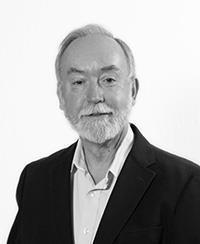 Professor Antonio Carlos Pignatari
Brazil
Professor Pignatari is the Director of the Special Clinical Microbiology Laboratory of the Division of Infectious Diseases, Federal University of Sao Paulo. He previously held the position of Clinical Director of the Hospital São Paulo, UNIFESP, 1999-2003 and Head of the Division of Infectious Diseases, Department of Medicine, UNIFESP, 1994-2000.
"In adults, sore throat is easy to diagnose, but not in children. Doctors are often not confident in diagnosing children"
His research interests include:
Research fellow of the EUREQA project of applying GIS techniques to assess the spread of bacterial resistance and antimicrobial use
Microbiology coordinator of Project SCOPE Brazil: surveillance of blood cultures in nosocomial infections
He has previously co-authored a publication, which created the first map of clusters of antibiotic resistance in Brazil, linking the phenomenon to abuse of the drug and opening doors to guide public policies for antibiotic prescription and sales.
In 2001, Professor Pignatari participates in a group of Brazilian health professionals that worked together and successfully established the Alliance for the Prudent use of Antibiotics (APUA) -Brazil, headquartered in Brasilia. The mission of APUA-Brazil is to promote the appropriate use of antibiotics and set forth the control of antimicrobial resistance on a world level through research and education activities.
Professor Pignatari is a researcher of the Brazilian Council of Research (CNPq), member of the editorial board of The Brazilian Journal of Infectious Diseases and The Brazilian Society of Tropical Medicine and a referee for several other journals. He has authored and coauthored many peer-reviewed publications.