Dr Laura Noonan (Ireland)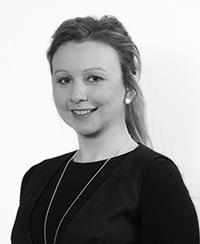 Dr Laura Noonan
Ireland
Dr Noonan won the AVIVA/ICGP (Irish College of General Practitioners) Quality in Practice Award in 2011 for her involvement in the research entitled "A two part study to assess patient's knowledge and attitudes regarding antibiotic use for uncomplicated upper respiratory tract infections (URTIs) and the effectiveness of using a patient information leaflet during the consultation to reduce antibiotic prescribing for URTIs in General Practice".
"LIABILITY AND LITIGATION ARE UNFORTUNATE DRIVERS; UNTIL WE HAVE BETTER WAYS OF BEING SURE SOMETHING IS NOT SERIOUS WE WILL CONTINUE TO SEE ANTIBIOTICS BEING USED"
Dr Noonan is currently working as a GP in a large forward thinking progressive practice where she specialises in Paediatrics and Women's health. Dr Noonan also works as a Forensic Medical Examiner for the Sexual Assault Treatment Unit, Mullingar. Dr Noonan has completed the Diploma in Medicine for the Elderly, the Diploma in Child Health (Distinction), the Certificate in Minor Surgery with the ICGP, the Certificate in Contraception with the ICGP and is currently working towards a Diploma in Dermatology. She has also passed the first part of the membership examinations for the RCPI (Royal College of Physicians of Ireland) Paediatrics. Dr Noonan received the honorary title University Scholar from NUIG (National University of Ireland, Galway) in 2006, is a member of the ICGP and is a Steering Committee Member of the NEGs (Network of Establishing GPs) group of the ICGP. Dr Noonan is also a member of the Respiratory Tract Treatment Forum.
GRIP Testimonial
I am a member of the Respiratory Tract Treatment Forum (RTTF) an Irish group, which was brought together in 2011 on foot of my research regarding excessive antibiotic use for URTIs in General Practice. The group created a national campaign the "Play Your Part Campaign" which is still running with the aim of reducing antibiotic use in the community through educating GPs, pharmacists, pharmacy assistants and the general public about the dangers of inappropriate antibiotic use and providing meaningful alternatives.
Through my involvement with the Irish group I was then afforded the opportunity to become a member of the Global Respiratory Initiative Partnership (GRIP) a global alliance of like-minded health care professionals who have taken seriously the WHO's call to arms in relation to the need to reduce antibiotic use for uncomplicated URTIs. The existing Irish materials were instrumental in the creation of the GRIP materials to date. Through this collaboration we have the ability to pool information, share resources and data and create a campaign that can take its place on the world stage backed by international experts in the field of antibiotic overuse. This extensive knowledge base lends credibility to this important campaign which deals with a major public health concern. It also allows the knowledge from those countries with low antimicrobial prescribing rates to be shared with those with higher rates and allows them to learn strategies to deal with the issue.